H1B Tax Accounting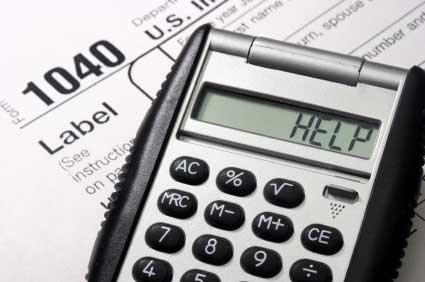 904-535-1600
integritytax.jwilson@gmail.com
P.O. Box 60882
Jacksonville, Florida 32236
H1B Tax Solutions
H1B Tax Return
"Global US Tax Service"
$25.00 off for all new clients!!!
Attention H1B, L1's & Resident Alien & Non-Resident Aliens/ Employee's
We Specialize Your Tax Returns
There is no WAIVER to sign!
Your personal information NEVER goes outside of the United States.
Do you have a need for prior tax returns to be checked for accuracy?
We will do this free of charge as a courtesy.
Do you need an amendment? Amendments are done at very affordable rates!
Don't Wait in Long Lines at Tax Time
Call today and get your taxes started
Services include: Drop Off & Up-load your documents
email them to: integritytax.jwilson@gmail.com
General questions please e-mail me
I will reply within 24 hours
We can take care of all your IRS, Small Business & Financial needs
Tax Planning and Tax Preparation
We have expertise in planning the special tax situations of H1B/L1s, Consultants working on Client Projects, F1 OPT/CPT Students, Business Owners and High Networth Individuals. At H1B Tax Accounting, we prefer being innovative, interpretative and proactive in our tax planning approach and preparation responsibilities. By keeping current on new tax laws and legislation, we position to identify key tax planning opportunities that minimize our customers' current and future tax liabilities. Our continuous research upon taxation issues, revenue rulings and verdicts offered by Courts helps us acquire expertise knowledge that our customers deserve from us all the time.

Our significant investment in computerized tax preparation and research software enables us to accurately and efficiently prepare returns for various types of entities including individuals, corporations, S-Corporations, partnerships, LLC/LLPs, trusts, estates, and not-for-profit organizations.
Hello friend,
We are here to help you with all your H1B deductions. We have become well acquainted with the H1B taxation laws and the entitlements of an H1B employee. If you have concerns of your privacy…we have the resolution. We never share your personal information and it never leaves the country. There are no waivers to sign…ever! Your H1B tax return will be prepared according to the law and the deductions you deserve will be accounted for properly.
Call us today…your first consultation is free! We can help you from anywhere in the United States of America!